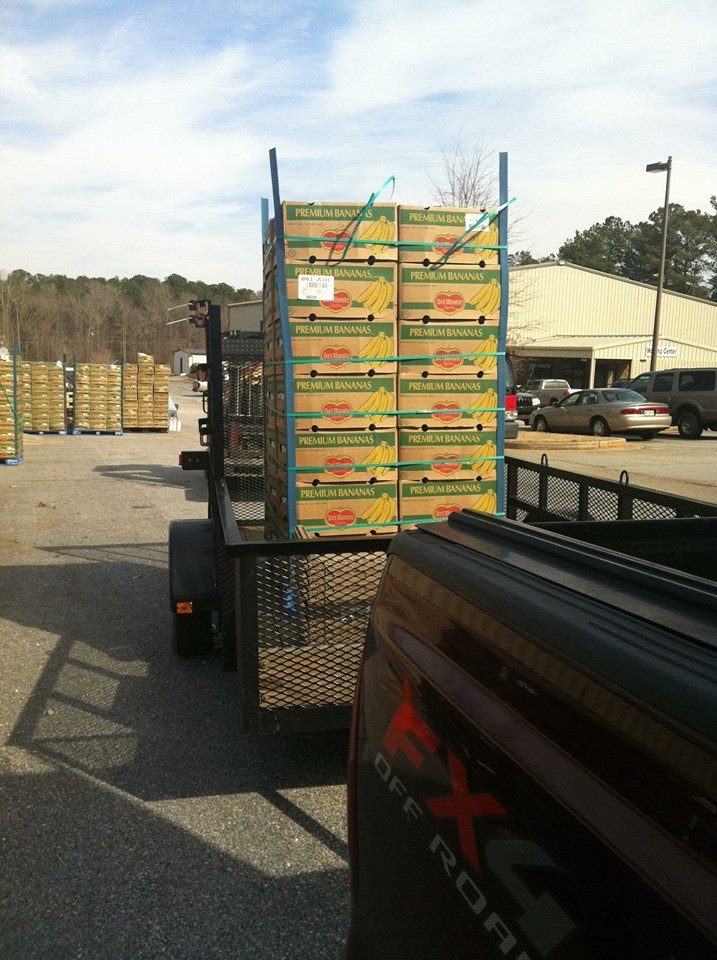 Volunteering
Volunteering with a Food Pantry can be very challenging but very rewarding. By volunteering with FHF you will have the opportunity to impact the lives of people in our community.  You will have the privilege of displaying the Love of Jesus and sharing the Gospel.
Volunteer Areas
Truck Drivers – Seeking individuals with a good driving record to assist with picking up food donations.

Food Sorters and Packers – Assists in the unpacking and repackaging of incoming food. You will be sorting through delivered items, i.e. foods, household items, medical supplies, cleaning supplies and other like items.

Stockers – Stock the pantry shelves in preparation of distribution days and also help keep the shelves stocked with food during distributions days.

Client Intake Specialist – Greet and welcome Food pantry clients and register their visit in the database.

Walkers – Walkers escort clients through the pantry. Must be willing to talk with clients and build relationships.

Packers – A packer takes the clients carts and puts items into boxes and bags. They also take the boxes to the client's car and load them into their cars.

Fundraising Coordinator – Develop, coordinate and execute fundraising events and food drives with grocery stores, businesses and schools.

Special Event Coordinator – Coordinate and execute special distribution events such as toys for tots and a back to school event to distribute school supplies to children.

Grant Writing Specialist – Research and apply for grants to cover the operating costs of the food pantry.
If you would like to volunteer, please  e-mail office@fhfministries.org to schedule a volunteer orientation.
Court Ordered Community Service
If you are in need of community service hours for court requirements or lawyer recommendations, please contact Nick Carrillo at office@fhfministries.org or at 678-902-4001.
Please note:  FHF reserves the right to refuse any community service request.  If the applicate in under 18, we must have a meeting with a parent or guardian.  Community service applicants will have to provide a copy of the citation and photo ID.